INDEPENDENT

VOICE
OF BUSINESS

Association. Competence. Responsibility.

© 2023 NCE "PARYZ"
Application

Misconduct against your business

Proposal

Do you have any suggestions for the improvement of legal acts / state programs / business conditions?

Request

Request analytical information / consultation
Конфедерация,
объединяющая и представляющая интересы работодателей Казахстана.
MISSION
Формирование благоприятного делового климата, эффективных условий для ведения бизнеса и социального партнерства.
Выработка согласованной позиции от лица работодателей в экономической сфере, социальным и трудовым вопросам
Promotion of the interests of employers at the national, regional and international levels
Promotion of the development of social partnership in Kazakhstan (tripartism)
22

years

23

associations

150

+

members

1500

+

associated members

100000

+

employees

6

international partners
ABOUT US
Конфедерация, объединяющая и представляющая интересы работодателей Казахстана.
Конфедерация «PARYZ», созданная в 2000 году, объединяет более 1,5 тыс. ассоциированных членов 23 отраслевых ассоциаций и свыше 100 тыс. работников 150 предприятий крупного и среднего бизнеса.
Целью Конфедерации, признанной Международной организацией труда при ООН (ILO), является продвижение интересов работодателей по трудовым и социальным вопросам.
Learn more
REAL CHANGE BEGINS WHEN PEOPLE UNITE FOR ONE PURPOSE.
Жумабек Жаныкулов, председатель президиума НКР «PARYZ»
Send a message
Жумабек Жаныкулов
chairman of the presidium of the NCE "PARYZ"
Казахстанский предприниматель, совладелец ряда компаний, представленных и занимающих лидирующие позиции в различных секторах экономики страны.
Learn more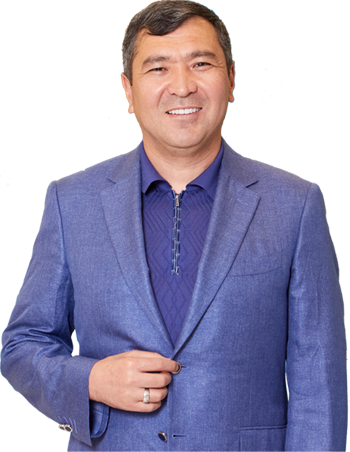 Members of the Presidium of the NCE "PARYZ"
KEY INTERNATIONAL PARTNERS OF THE NСE «PARYZ»






MEDIA ABOUT US
Almaty TV News
Күндізгі жаңалықтар
President Zelensky thanked Director General Rafael Mariano Grossi for visiting Chornobyl and the continued support the IAEA has provided to Ukraine and its nuclear regulator. Lorem...
Learn more
EVENTS
Ноябрь, 2023
Декабрь, 2023
Декабрь, 2023